Posted by
slewthy
, 18 September 2012 · 33 views
Much of the interior arrived last month from the trimmer.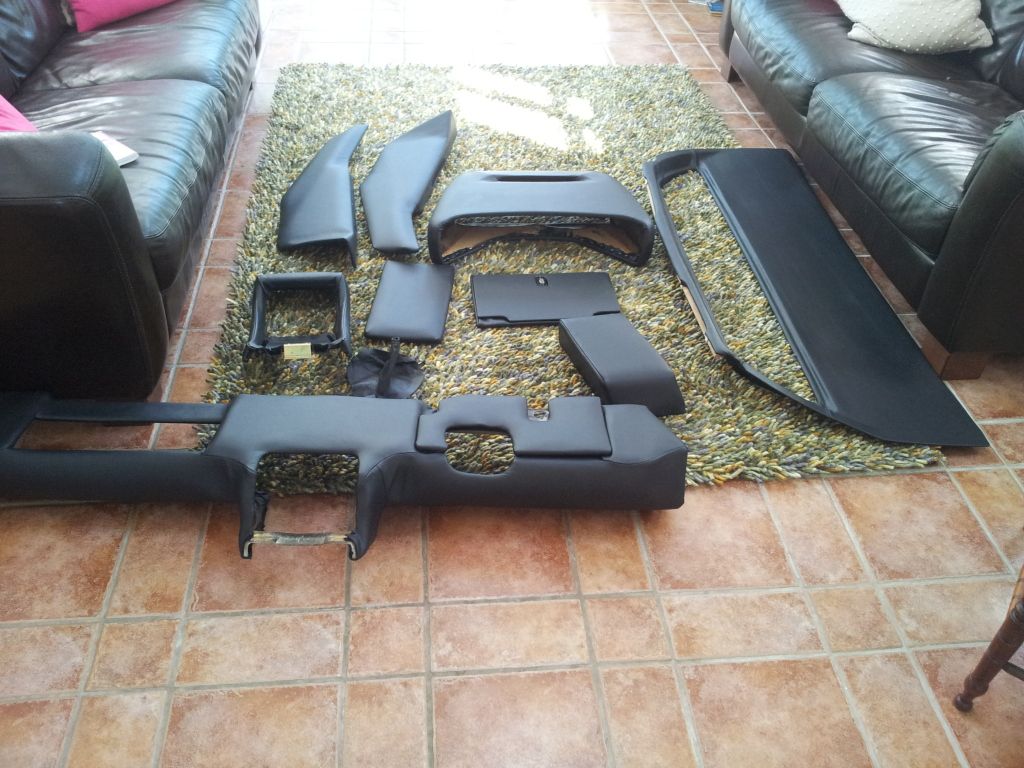 Very happy with all but the binnacle - not trimmed far enough in. To be fair, he didnt have the instruments or details of how far back it should go although he did have the original to copy.
This has been solved by fitting some alcantara I had left over from the sun-visor trim (given to me by Colin Parry - 'Choppa') After rough shaping, the edge was folded and sewn making a very neat looking thing. That now covers the top and bottom of the binnacle inside. Pics not good its all just black and doesnt show very well but for the record,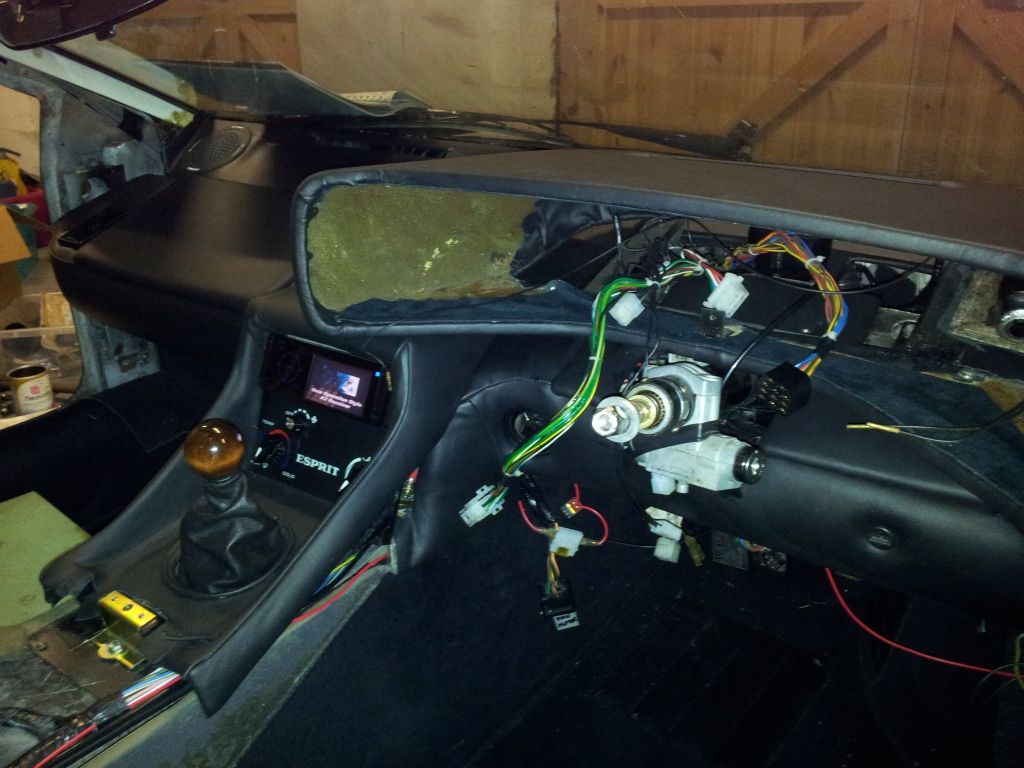 Most of the interior refit went well apart from the fact that the old velor was squashed over 25 years or
so whereas the leather wasnt, hence a rather tight fit in places.
The gearshift gaiter was also not to my liking where it pokes through the fascia. This was solved by using a strip of scrap leather, creating a sewn bead and gluing it around the aperture.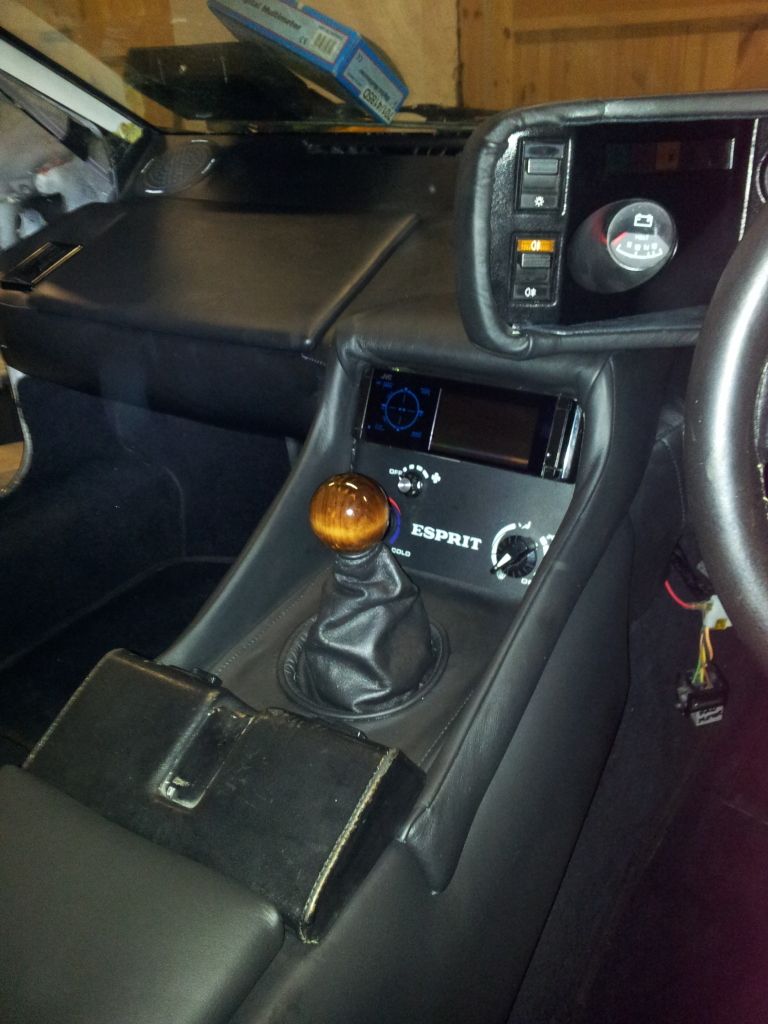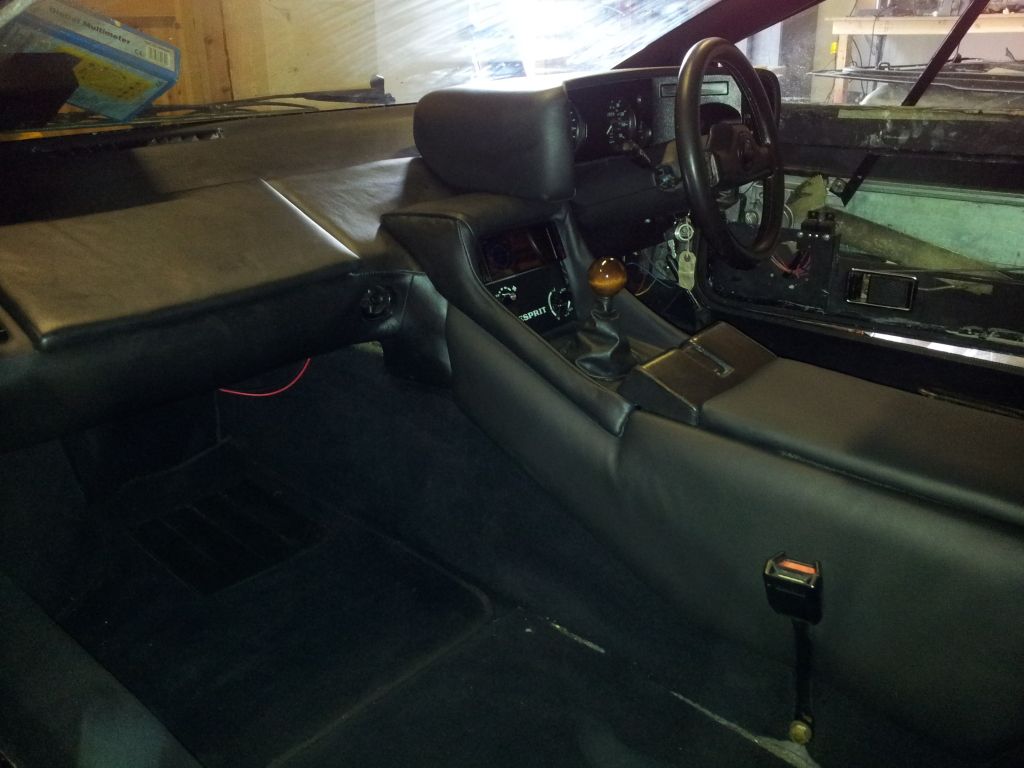 Now just awaiting seats and door cards.