HI guys,
no much time in these days to be working on my car (mummy...
) anyway I have started to rebuilt my brake master cylinder.
I'm sure it's an easy job for most of you but I think it will be good for someone to see a step by step description of the job.
Hope could be useful for some "novice" member....
Ciao
Giorgio
o'ring and circlip removed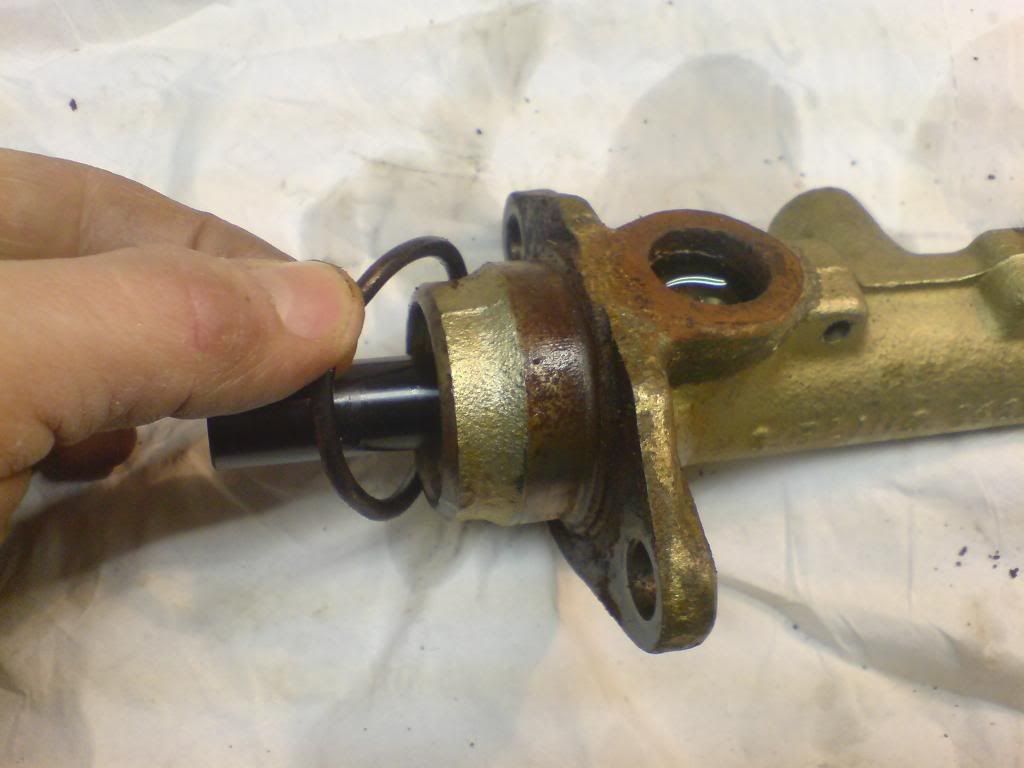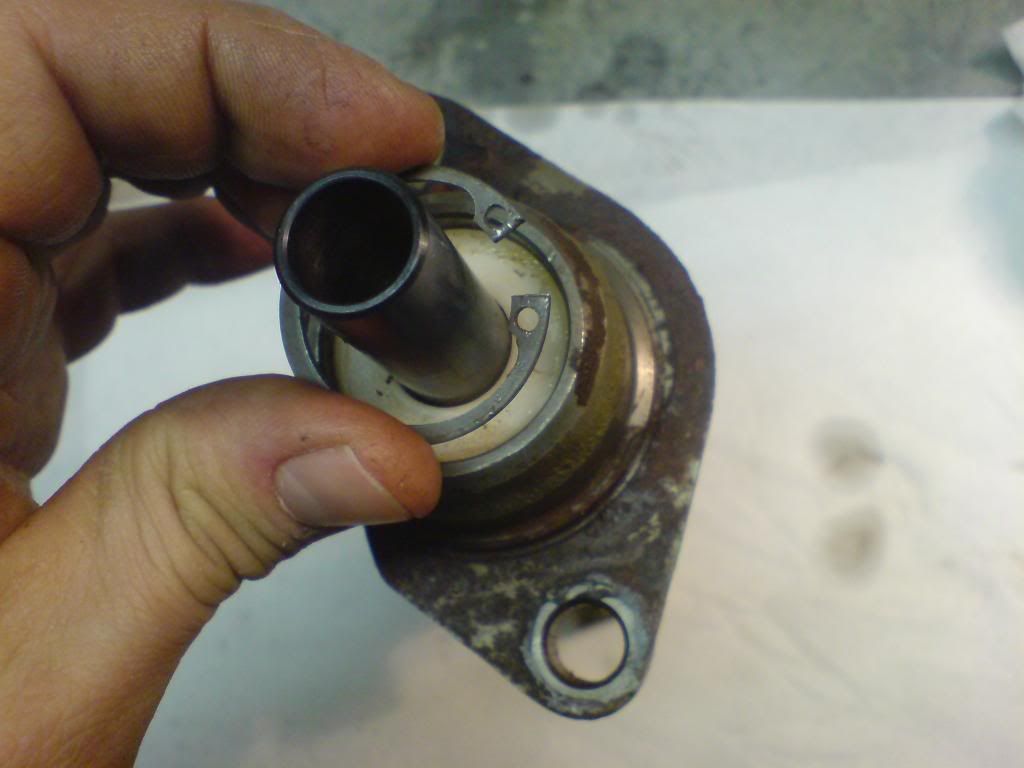 then you need to remove seals and then the primary plunger will come out
then remove the top rubber seal and the little "screw" fixing the secondary plunger taking care as there is a pushing spring....keep it!!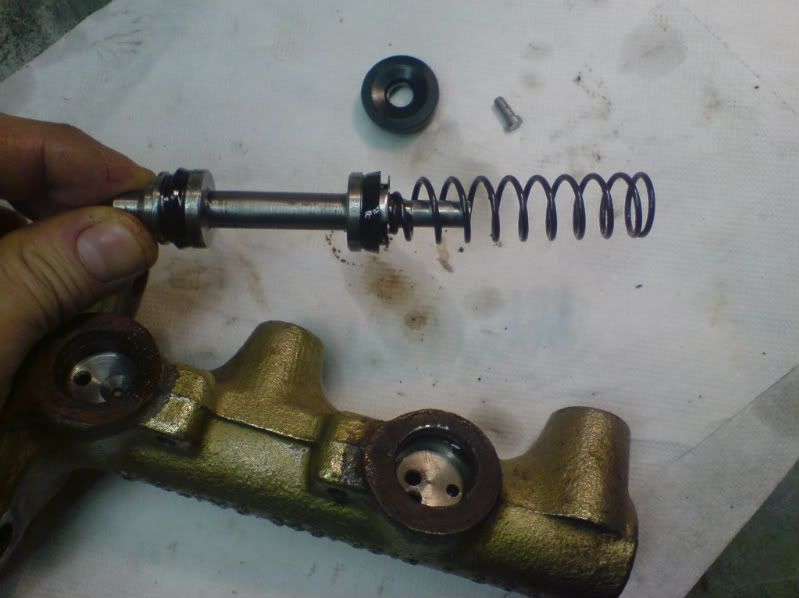 a good degrease and wire brush on the body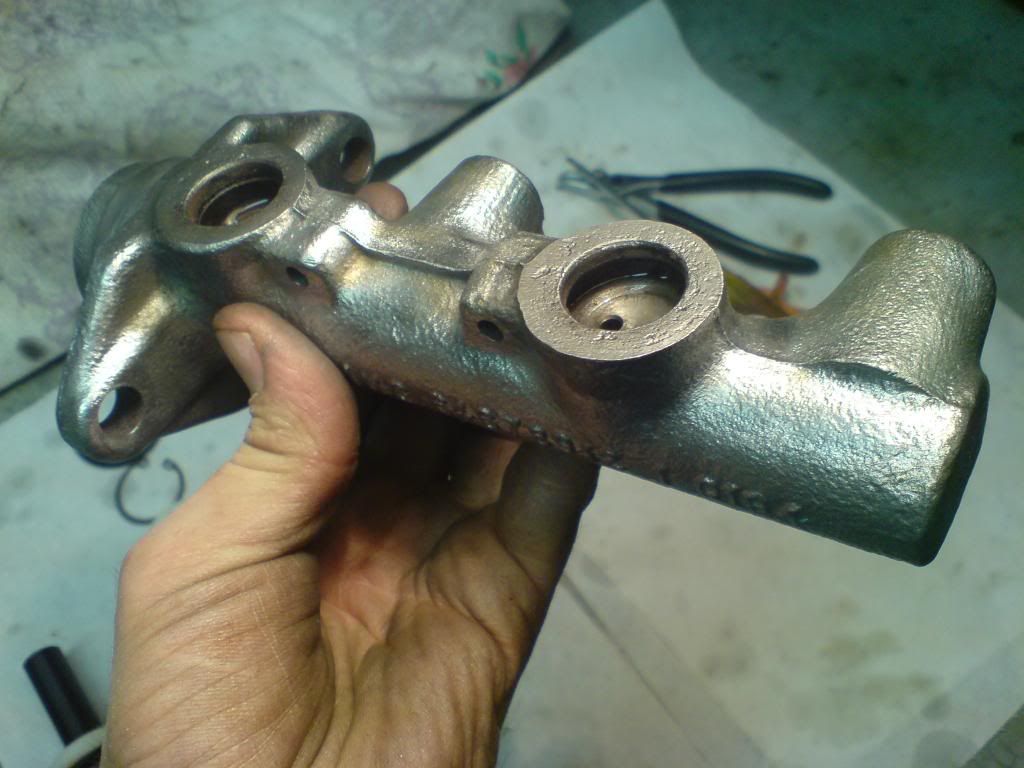 and it's ready for two coats of special paint
finished job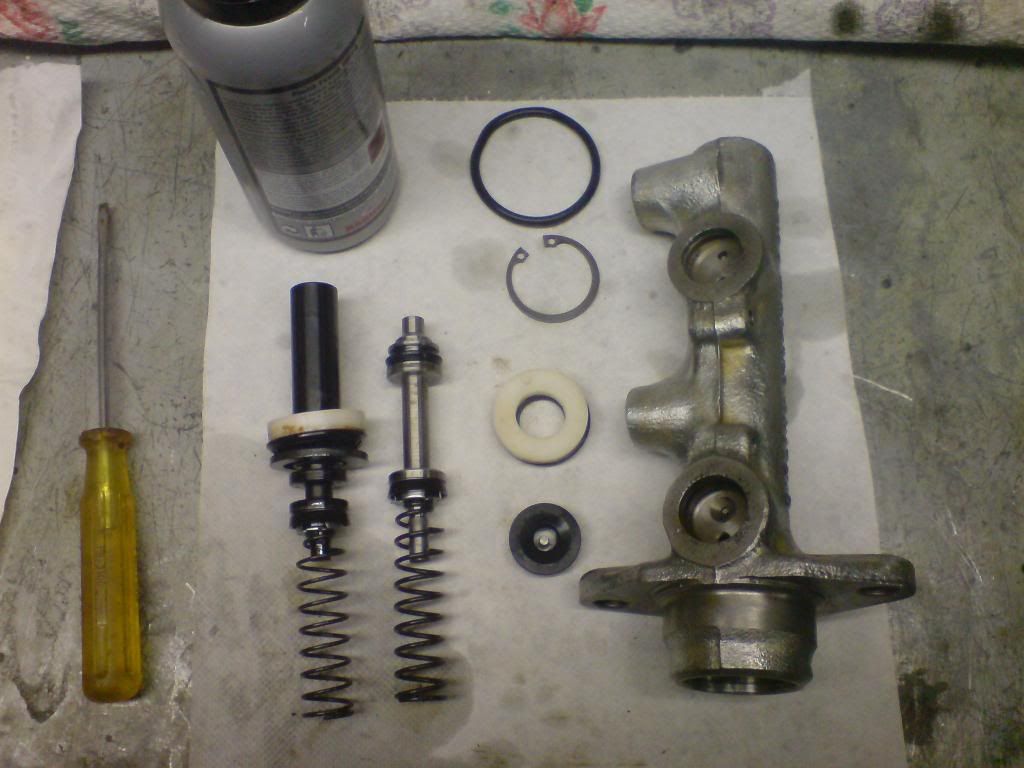 tomorrow I will paint the pump and install new seals and gaskets.
I will put some pics of the process.
Ciao
Edited by ghe67, 14 February 2009 - 08:57 PM.