Gary set to work on my clutch saturday morring and helping out a little, we began. A coule of hrs in to it Internets turned up with a tool that helped us for fitting the plate. Also he helped out on a couple of bits. Cheers mate for your help.. Trev turned up and had a chat, then went and came back later in his other car. Then left again and was hoping to see the 350. But the speed of everything and how smooth the work went. We where done in just 6hrs. So I think I missed Trev's return as I got that PFD itch and had to drive. What a blast I love this car, its like new once again. So a really big SHOUT OUT to gary for all his hard work. Not only was he amazing for his work but the labour price was also amazing.
The stripping out was going well.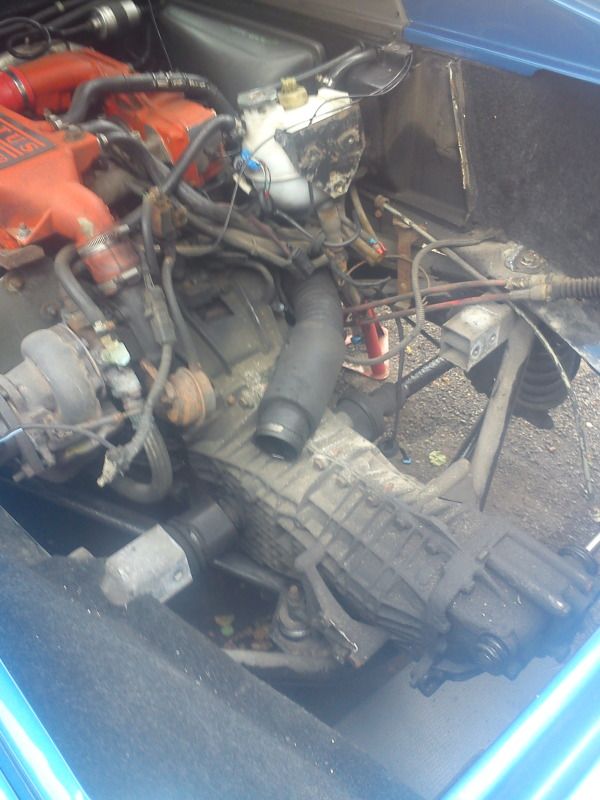 4hrs later the clutch was ready to come off. I was so luckywith everything, I had a fag paper from the rivit from devastation.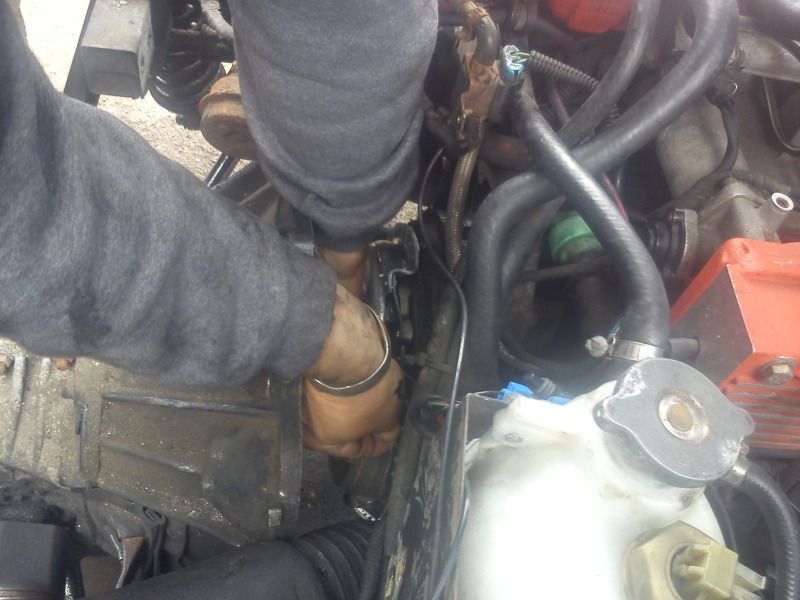 Then it was new one back on.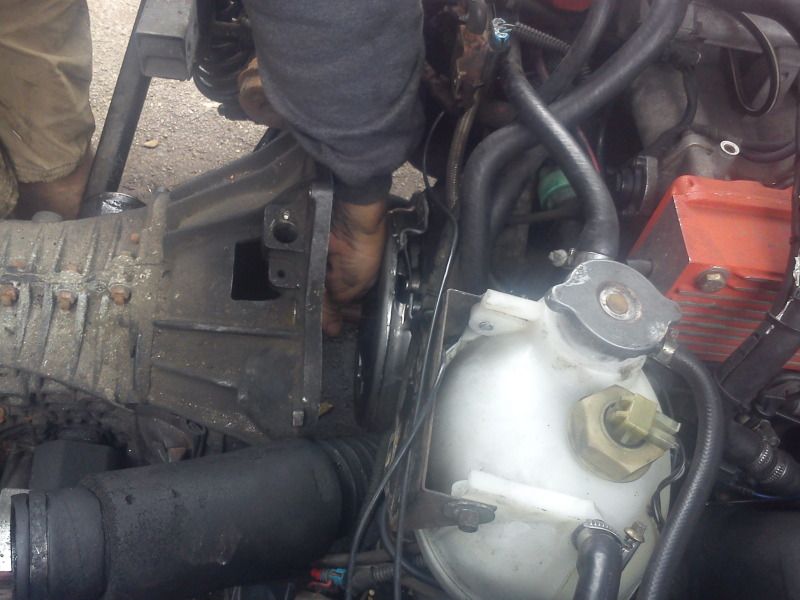 Then the refit was underway but before that the order of Tea's was being done.