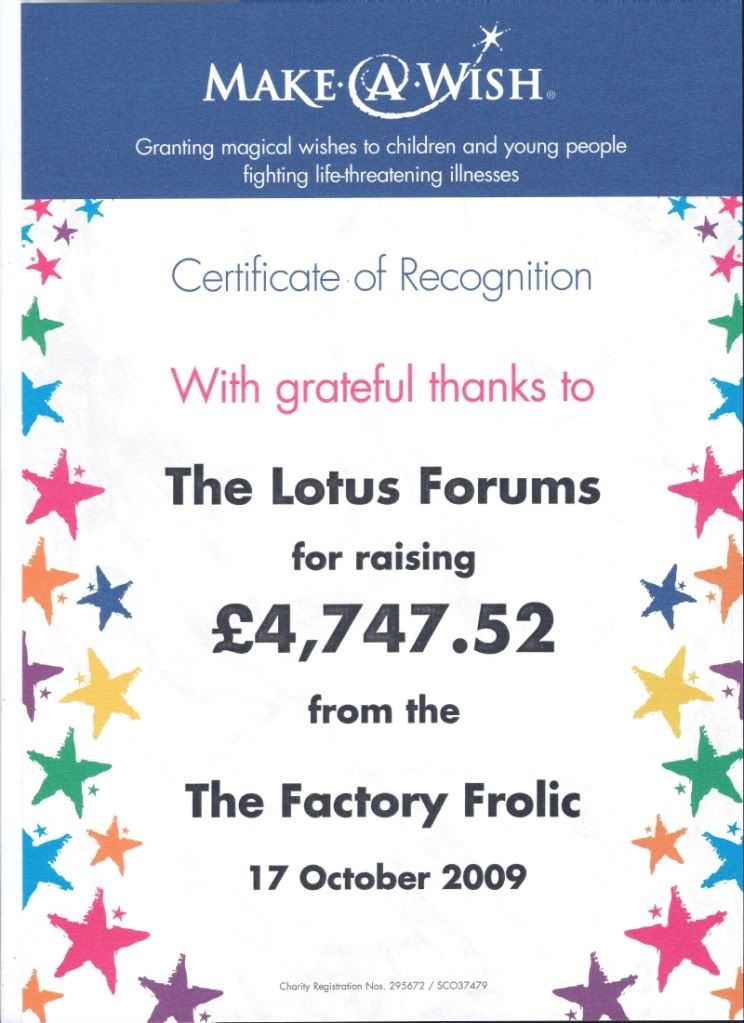 At The Lotus Forums 'Factory Frolic' held at the Lotus Factory in 2009 our members very generously helped to raise the a magnificent sum for the Make-A-Wish Foundation.
Thanks to everyone involved, it's brilliant that we raised so much money for such a good cause and not only did we all have a wonderfully fun time but we helped many children have their magical wish come true, they are very grateful for our donation.
For more details of the Make-A-Wish Foundation and the work they do with children, please visit their website:
To view our other charitable donations, please click here.
Leave your comment below...